Trimble GeoExplorer 7 series with Laser Rangefinder, H-Star, Floodlight, & NMEA options and TerraSync Professional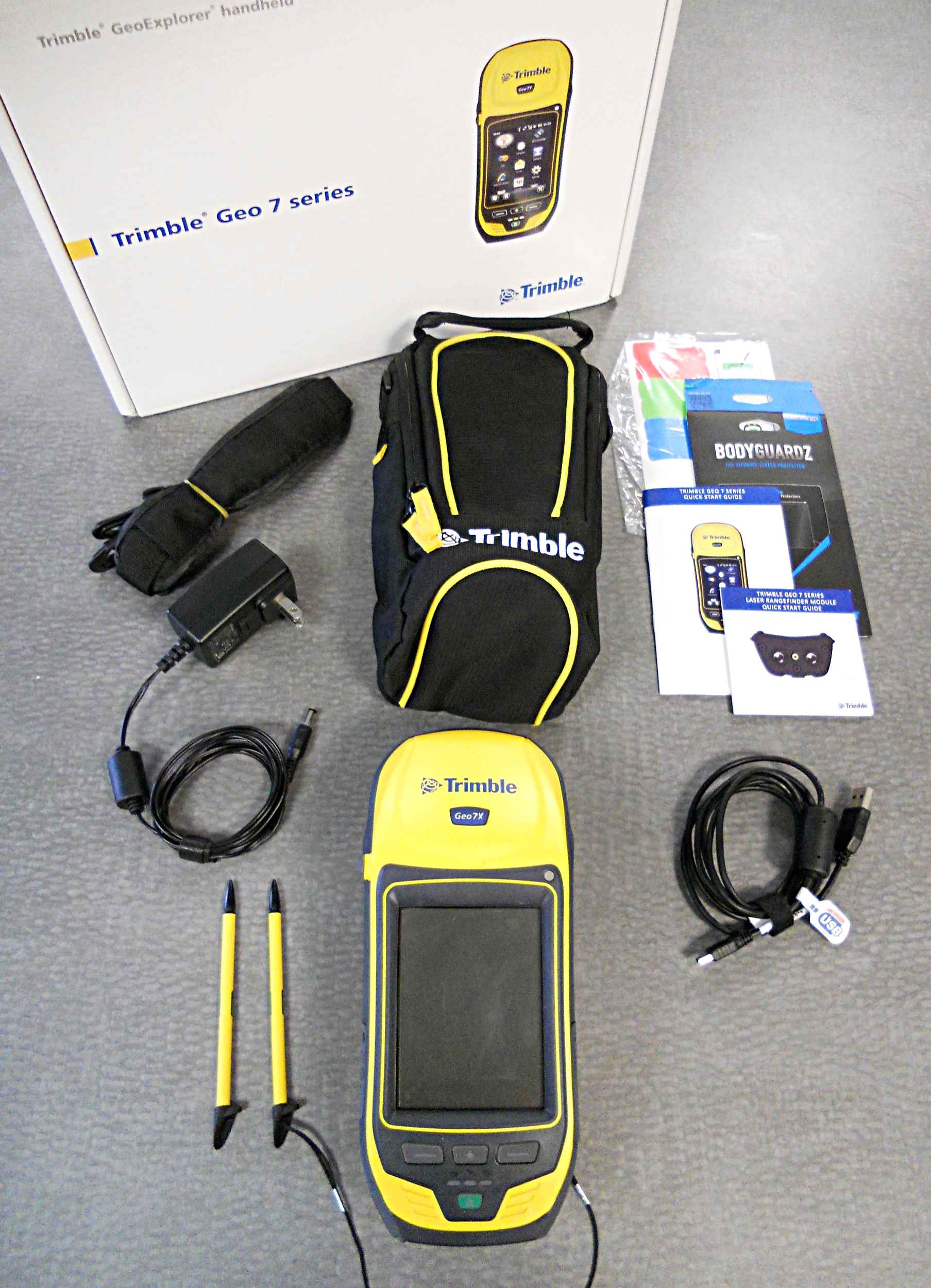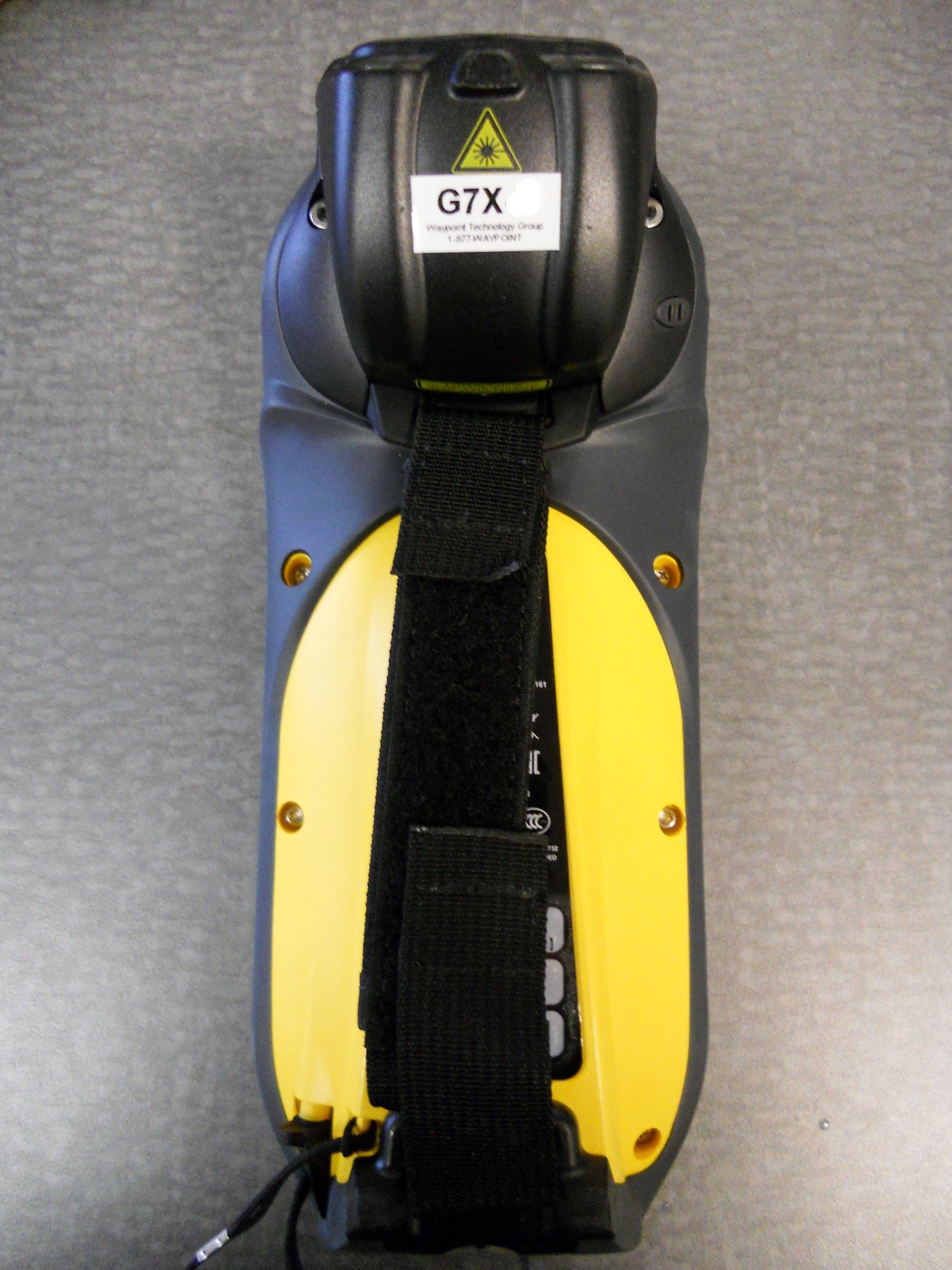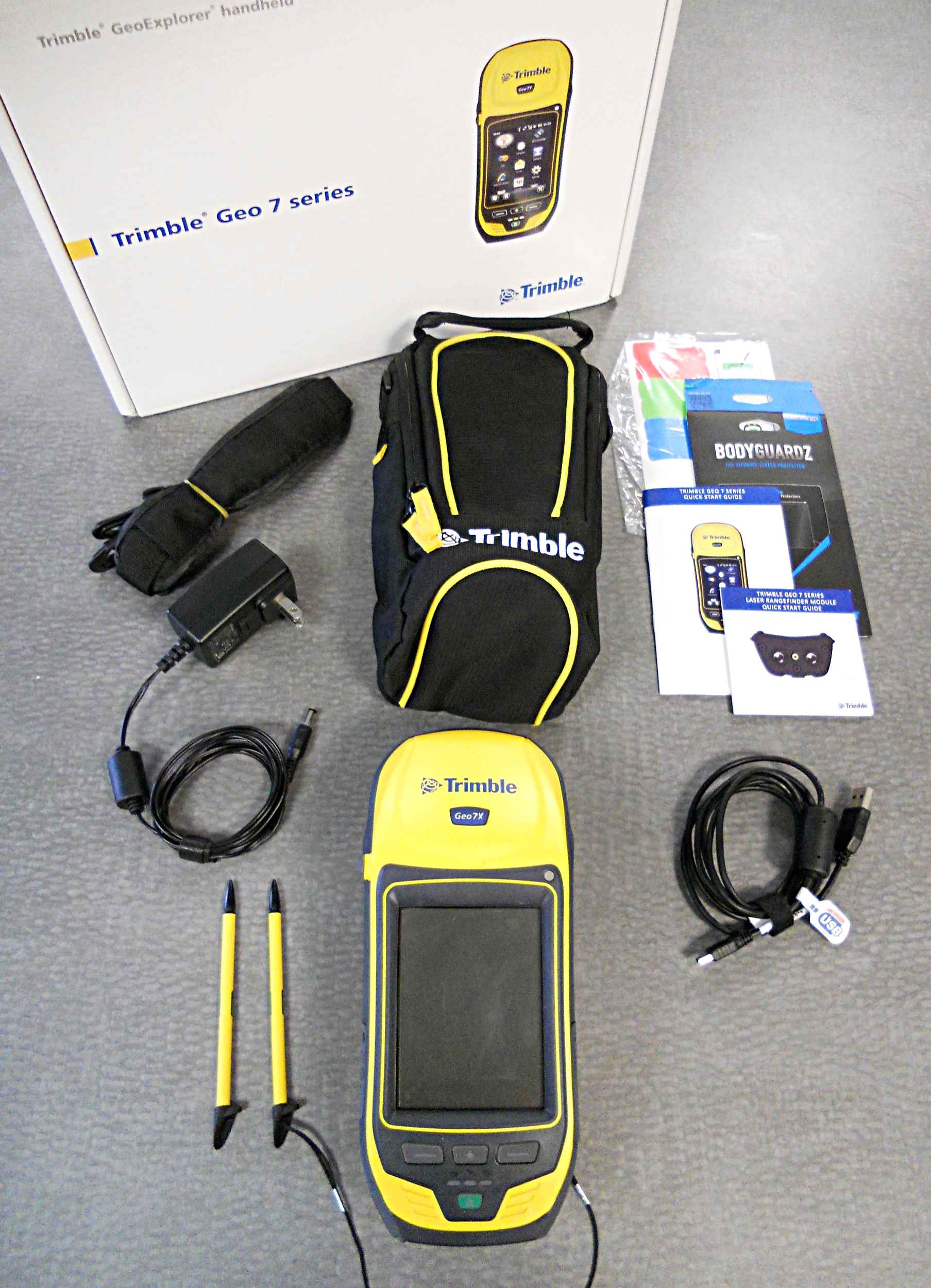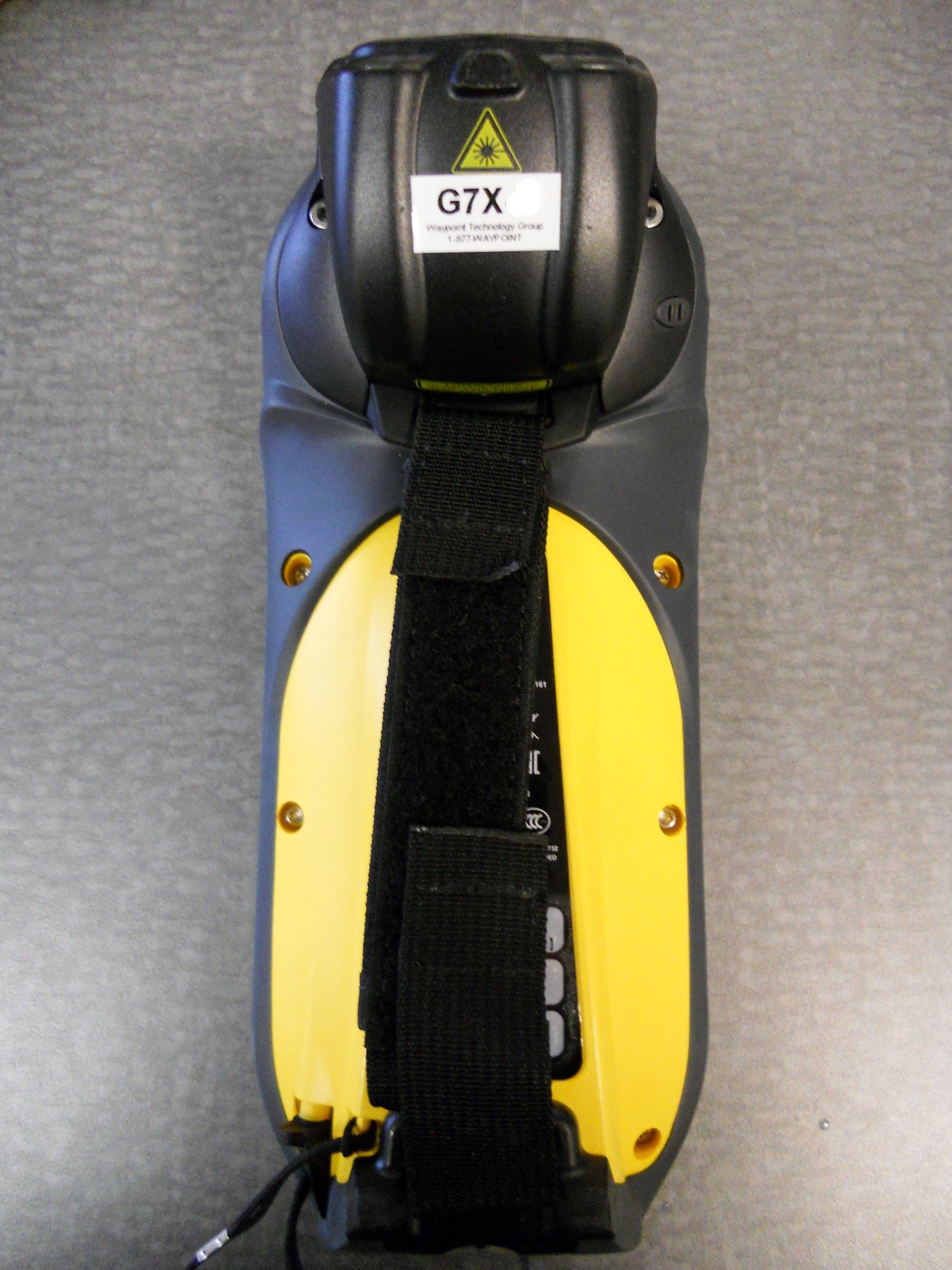 Trimble GeoExplorer 7 series with Laser Rangefinder, H-Star, Floodlight, & NMEA options and TerraSync Professional
We have multiple units available
Physical Condition: 9/10 (This unit is in excellent physical condition.)
The Trimble® Geo 7X handheld is from the Trimble GeoExplorer® series family of integrated, rugged, and high-accuracy GNSS handhelds. As a streamlined solution that enables faster and more productive data collection, the Geo 7X is ideal for organizations, such as utility companies, municipalities, and environmental agencies, requiring mobile data collection and asset management solutions.
Eliminate Physical Barriers to Field Success
When physically occupying a position is not possible due to dangerous conditions or rightof-way challenges, turn to Trimble Flightwave™ technology integrated in the Geo 7X. Utilizing the detachable Geo 7 rangefinder accessory, Flightwave workflows enable scale and location measurement of field assets at distances up to 120 m without a reflector. Flightwave measurements integrate directly into Trimble data collection software—simply point and shoot to get the position—even where there are obstacles such as traffic or private land access limitations.
Trimble Floodlight™ satellite shadow reduction technology keeps you working when heavy overhead cover, such as trees and buildings, obstruct GNSS satellite reception. Now you can work with fewer disruptions and obtain high quality data faster and at less cost.
By providing compatibility with existing and currently planned GNSS constellations, the Geo 7X delivers reliable GNSS tracking today and for years to come—ensuring your investment continues to provide value long into the future.
With the H-Star and Floodlight options this configuration is capable of delivering decimeter-level accuracy, both in real time and post-processed.
Click HERE to view the datasheet
Features
With a powerful 1.0 GHz processor, 256 MB RAM, 4 GB of onboard storage, IP65 rating, and sunlight-optimized display, the Geo 7X is a high performance device designed to work hard in the environments that you do.
Easy and productive asset data capture with remote mapping and measurement
The built-in 5 MP camera with enhanced zoom operation, and geo-tagging capability enables information about an asset, event, or site to be easily captured.
Capture more positions and increased accuracy in tough GNSS environments
Compatible with existing and planned GNSS constellations to maximize investment
Includes
Trimble GeoExplorer 7 series with Laser Rangefinder, H-Star, Floodlight, and NMEA options
TerraSync Professional field data collection software
AC Power supply
Battery pack
USB mini cable
Stylus
Hand strap
Soft pouch
90 DAY WARRANTY INCLUDED
IF PURCHASED BY 12/28 YOU HAVE THE OPTION OF BUYING A 1 YEAR MANUFACTURER'S WARRANTY AT 50% OFF!